Enjoy Improved Comfort during Dental Treatment with Laser Dentistry
By Steven Kail on March 23, 2016
---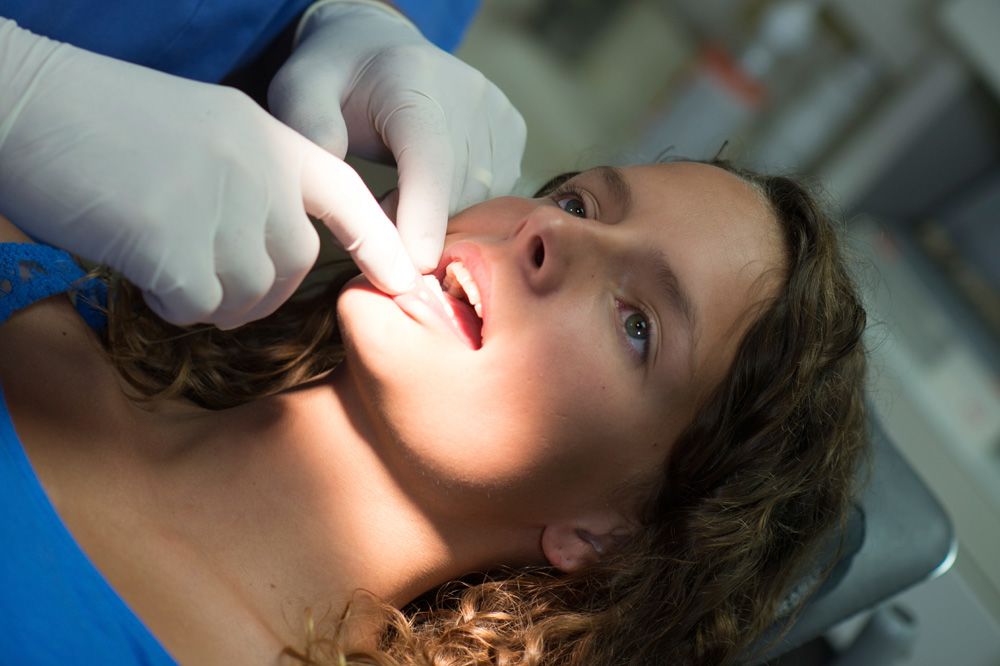 Technological advances in dentistry have improved the dental experience, allowing patients to enjoy more comfortable, less painful treatment. Laser dentistry is one of the most notable advances in dentistry. Laser dentistry allows for gentler, safer, and more precise treatment, and this technology can be used in many dental procedures. Discover how laser dentistry benefits patients in this overview from Jackson, TN dentists Steven Kail, Joseph Leonard, and Chris Arnold.
What Is Laser Dentistry?
Laser dentistry has been in use for over two decades and refers to the use of special dental lasers for a variety of dental treatments. Dental lasers work by focusing light energy to gently and precisely remove diseased hard and soft tissues. Laser dentistry provides more accuracy than traditional metal dental tools, reducing pain and improving patient comfort during many dental treatments.
Laser Dentistry Uses
Laser dentistry is a versatile technology and can be used in different dental treatments. The use of lasers in dentistry has proven effective at addressing a variety of dental issues, including:
Treating gum disease: Laser dentistry can be used to remove bacteria and reshape the gums in gum disease treatment.
Treating tooth decay: Dental lasers can be used to treat tooth decay; the lasers can remove decayed portions of a tooth, and prepare the tooth for dental filling.
Gum contouring: Dental lasers can be used in gum contouring, a cosmetic treatment used to remove excess gum tissue to gently reshape the gum line.
Teeth whitening: In some professional whitening treatments, dental lasers may be used to enhance the whitening effects of treatment.
Surgical treatments: Dental lasers may be used in oral surgery to treat lesions or remove tissue.
The Benefits of Laser Dentistry
Laser dentistry has quickly become the preferred method of treatment for dentists and patients, largely due to the many benefits it has to offer. Some of these benefits include:
Reduced pain: Laser dentistry eliminates the need for dental scalpels or metal drills, offering a gentler, less painful treatment method.
Preserves dental structure: Dental lasers provide precise treatment of tooth decay, preserving more of the tooth's structure than traditional metal drills.
Reduced bleeding: Dental lasers cauterize the tissue as they cut, helping to reduce bleeding during oral surgery.
Reduced risk of infection: The cauterizing effect of dental lasers also reduces the risk of infection after oral surgery.
Faster healing: Patients typically heal faster after laser dentistry treatments over traditional methods.
Quiet treatment: Dental lasers allow tooth decay to be treated without the need for loud dental drills, allowing patients to enjoy quiet treatment.
Schedule Your Next Dental Visit with Our Team
Laser dentistry can be paired with restorative and cosmetic treatments to improve oral health and appearance while also ensuring the most comfortable treatment possible. For more information about laser dentistry and how it can make your next dental visit a more comfortable experience, we invite you to schedule a consultation with our team of friendly dentists.
Related to This
Outstanding staff, sincerely courteous with wonderful personalities. They make you feel relaxed and welcome. THANK YOU

Flora C.