Invisalign® after Braces – Jackson, TN
By Steven Kail on December 22, 2017
---
Malocclusion problems are very common in adolescents, whose permanent teeth are growing in and finding their position in the mouth. When malocclusion problems are corrected early in life, the most common form of treatment is braces. Braces rely on a series of metal brackets and wires to shift the teeth and correct the position of the jaw to improve the bite. After orthodontic treatment, a retainer should be worn to maintain alignment. Without this follow-up care, the teeth may shift back out of place. When this happens, further orthodontic care can restore a straight smile. Invisalign® is a discreet teeth-straightening treatment that uses virtually invisible aligners to improve the position of the teeth and correct spacing issues. Many patients prefer Invisalign® after braces at our Jackson, TN dental practice, Premier Dental Center, because it provides benefits not offered by traditional braces.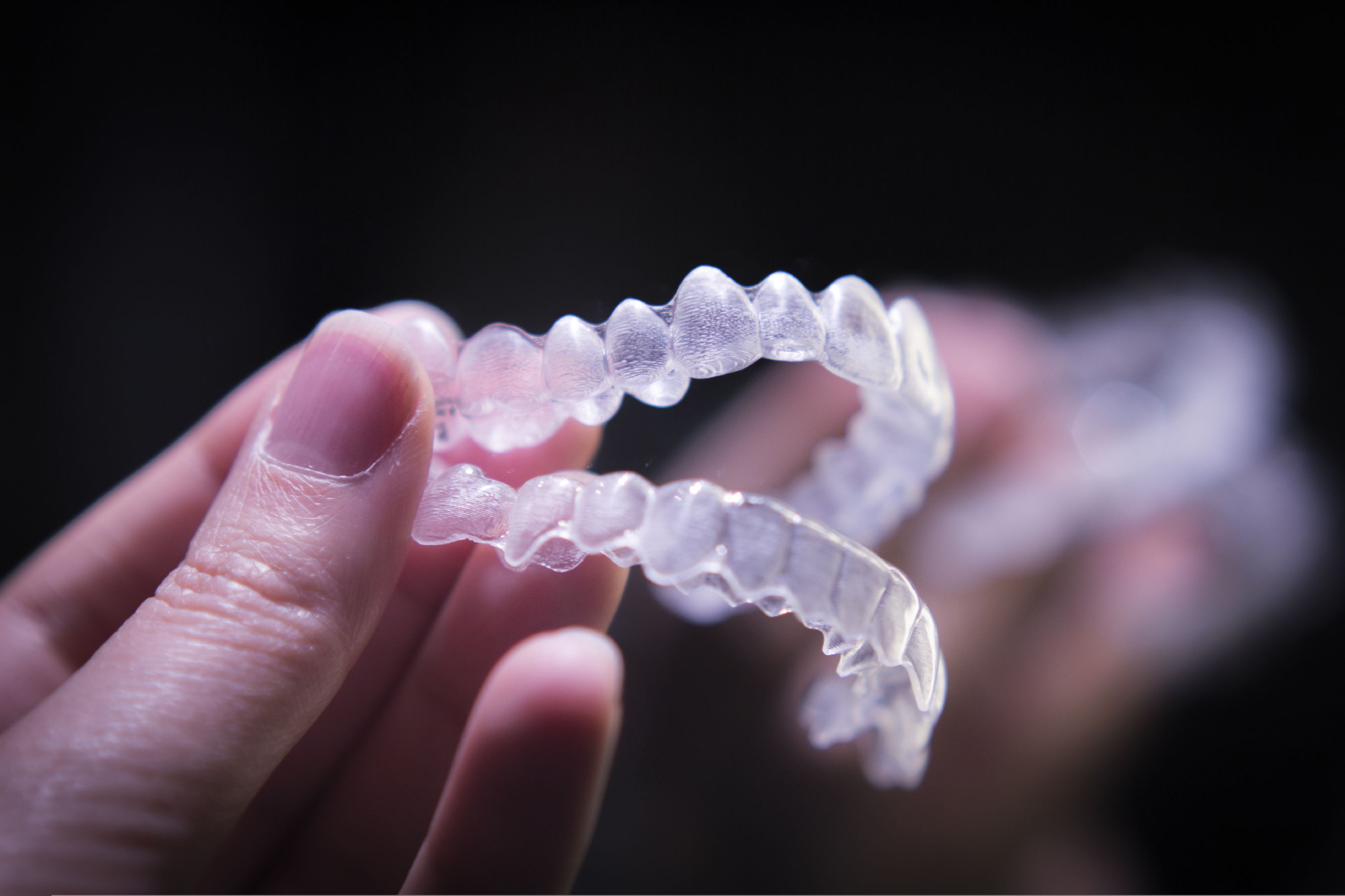 When to Consider Invisalign®
Braces use force and pressure to gently shift the teeth and jaw into their proper position. After the desired results have been achieved, patients are provided with a retainer. Typically, we recommend that the retainer be worn 24 hours a day (with the exception of mealtime) for up to a year, and then nightly for the rest of the patient's life. If a patient neglects to wear their retainer, it is possible for the teeth to slowly shift and relapse so that they appear crooked or poorly spaced. After the time and money that is put into orthodontic treatment, it can be very frustrating to see the smile revert to its previous state. While orthodontic treatment can correct these issues to restore a straighter smile, most patients do not want to repeat the treatment.
When a smile has relapsed after braces, it is a great time to consider Invisalign® treatment. Invisalign® aligners provide subtle pressure to gradually shift the teeth back to their intended position. Unlike braces, Invisalign® aligners are clear and free of metal, so they can hardly be seen against the teeth. Because of the benefits that Invisalign® provides, most patients are happy to rely on this cosmetic treatment to restore a straight, even smile.
Invisalign® Benefits
Invisalign® is a discreet and convenient option for adults who are in need of orthodontic care after braces. Invisalign® offers a number of benefits that are unique to this form of treatment, including the following:
Comfort: The metal brackets and wires that are part of braces treatment can be harsh on the soft tissues of the mouth. Invisalign® aligners are made of a smooth plastic that will not rub or scratch the gums the way that braces do.
Inconspicuous care: Whereas braces stand out against the teeth and have an obvious impact on the appearance of the smile, Invisalign® aligners are hardly noticeable. Unless someone is closely examining the smile, they probably won't even realize that the aligner trays are in place.
Ease of oral care: The wires and brackets of braces make it difficult to brush and floss the teeth, which increases the risk of oral health problems such as tooth decay. Invisalign® makes oral care convenient because the aligners can be removed when the teeth need to be brushed or flossed. This makes it easy to maintain a healthy smile throughout Invisalign® treatment.
Contact Us
If you have undergone braces treatment in the past and your smile is crooked again, you may be an ideal candidate for Invisalign® treatment. Contact us at your earliest convenience to learn more about this discreet and comfortable orthodontic treatment. We look forward to hearing from you!
Related to This
Outstanding staff, sincerely courteous with wonderful personalities. They make you feel relaxed and welcome. THANK YOU

Flora C.