Preventative Dentistry Tips: How to Keep Your Its Healthiest and Best Looking
By Steven Kail on May 31, 2015
---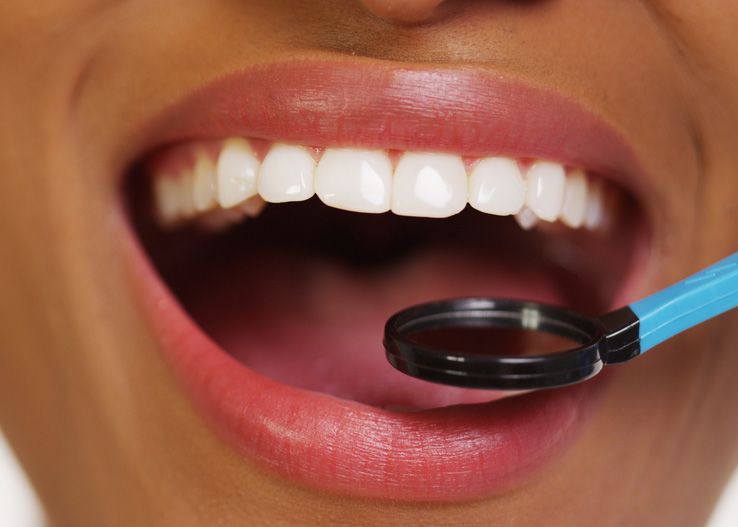 At Premier Dental Center here in Jackson, we take great care when it comes to offering patients the finest in cosmetic and restorative dental care. This includes a focus on general dentistry and total wellness. One of the keys to general dentistry is preventative care and patient education, which is why we focus on providing patients with tips for great dental health.
Preventative dental care is crucial to lasting dental wellness. By practicing good oral hygiene and avoiding serious dental health issues, patients are able to avoid a number of long-term issues with dental wellness and overall health. In essence, the best way to avoid dental health problems is making sure they never even happen.
Brush Your Teeth and Do It the Right Way
When it comes to brushing your teeth, it's important that you use a toothbrush with soft bristles and a small head. This will allow you to maneuver the toothbrush around your mouth with ease, getting hard to reach places of your mouth. It's also important that you be gentle when brushing to prevent doing damage to your gum tissue. This act of brushing aggressively is a common cause of gum recession.
Floss Regularly and Be Careful When You Do It
Flossing regularly and properly is also very important, and not doing it properly can cause more harm than good. Be sure to floss delicately, sliding the floss back and forth between teeth to remove all of the food and plaque. It's important that you not snap the floss against your gums as this can lead to major damage to the gumline and cause recession.
Avoid Tobacco Products for Great Dental Health and General Wellness
Smoking and the use of chewing tobacco is bad for your general health, which includes your dental health. In addition to making your breath unpleasant and tarnishing the color your smile, tobacco products will also make gum disease more likely and increase your risk of developing oral cancer. This is just another compelling reason to just say no when it comes to smoking.
Watch What You Eat and Drink
Knowing that certain foods can stain your teeth will help you keep your smile its brightest and whitest. Keep in mind that coffee, red wine, tea, and colas can stain your smile, as can foods such as curries, tomatoes, berries, beets, and carrots.
Avoid Chewing on Hard and/or Inedible Items
Chewing on your fingernails, straws, pen caps, and ice cubes is a social faux pas, and it's also a potential cause of tooth damage. To avoid chips and cracks, be sure to avoid biting and chewing on objects that you should bite or chew on.
Wear Mouth Protection During Sports and Other Dangerous Activities
If you play contact sports or participate in combat sports, you know that you run risks with regard to mouth injuries. In order to protect your teeth and gums from harm, it's a great idea to wear protective mouth guards during these activities. Custom mouth guards will provide protection comfortably, so you'll be okay and not lose an edge in competition.
Schedule a Consultation at Premier Dental Center
For more information about all of your options for advanced dental care, be sure to contact our cosmetic and restorative dentistry center today. The team here Premier Dental Center looks forward to meeting you in person and helping you achieve exceptional dental health and a beautiful smile.
Related to This
Outstanding staff, sincerely courteous with wonderful personalities. They make you feel relaxed and welcome. THANK YOU

Flora C.