Benefits of Oral Cancer Screenings
By Steven Kail on June 20, 2015
---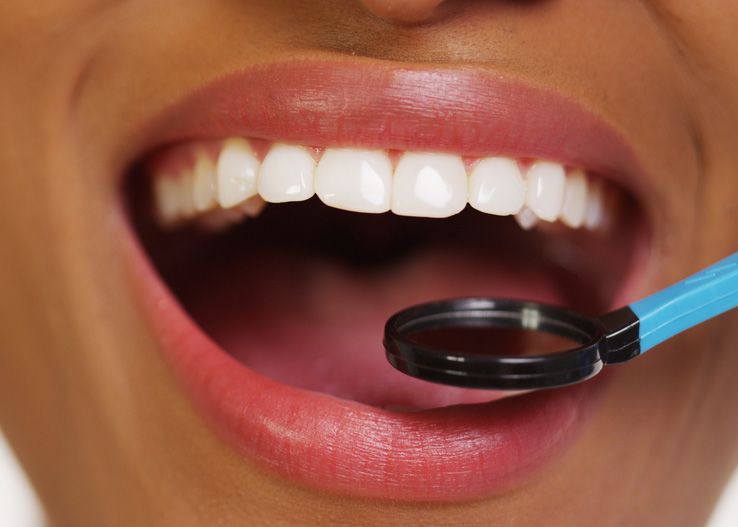 There are many reasons why patients are advised to schedule dental exams and cleanings at least twice a year. These general dentistry appointments monitor the health of the teeth and gums, prevent dental problems, and screen for oral cancer. Oral cancer screenings are offered to our Jackson patients as a part of their routine dental exam because we know the immense benefits of diagnosing and treating oral cancer in its earliest stages. To schedule an appointment, contact Premier Dental Center today.
What Is an Oral Cancer Screening?
An oral cancer screening might sound like a scary or invasive process, but it is actually quite simple. During any routine dental exam, we will look at the soft tissues of the mouth to see if there are any signs of oral cancer or any symptoms that we should be concerned about. During an oral cancer screening, one of our dentists will perform a visual examination of the mouth. They will be looking for white or red patches of tissue, or other mouth sores that may indicate the presence of cancer cells or other precancerous conditions. The dentist may also use gloved hands to feel the inside of the mouth. This is done to check for any lumps or other abnormalities of the soft tissues of the mouth. If there are signs of oral cancer, our dentists may recommend additional testing, a follow-up appointment to re-check the state of the mouth, or a biopsy. Depending on the chosen course of action, we may ask that these additional treatments be scheduled with us or that they be scheduled with your regular healthcare physician. Patients should understand that this oral cancer screening process is completely pain-free for our patients and can have huge benefits.
Benefits of Oral Cancer Screenings
The goal of an oral cancer screening is to detect oral cancer early on when treatment is likely to be more successful. By catching oral cancer before it has advanced, patients may have a greater chance of effectively treating and eliminating this condition. Oral cancer screenings may be especially beneficial to those patients who are at an increased risk for oral cancer. This would include patients with the following conditions:
Patients who smoke or use other forms of tobacco
Patients who are heavy drinkers
Patients who spend a lot of time in the sun
Patients who have suffered from oral cancer in the past
Are Oral Cancer Screenings Required?
If a patient chooses, they may ask to opt out of an oral cancer screening. However, the procedure is very simple, causes no pain, and requires no preparation or downtime. There are also no risks associated with an oral cancer screening. Because this is a precautionary test, most patients are happy to undergo this screening process.
Schedule an Appointment
General dentistry exams can be beneficial to the health of the teeth, gums, and other soft tissues of the mouth. If you are due for a routine dental exam and want to feel confident knowing that you are being cared for by the best, schedule an appointment at Premier Dental Center. We have a staff of talented and experienced dentists who look forward to working with you.
Related to This
Outstanding staff, sincerely courteous with wonderful personalities. They make you feel relaxed and welcome. THANK YOU

Flora C.