Restorative Dentistry for the Varied Stages of Gum Disease
By Steven Kail on August 01, 2015
---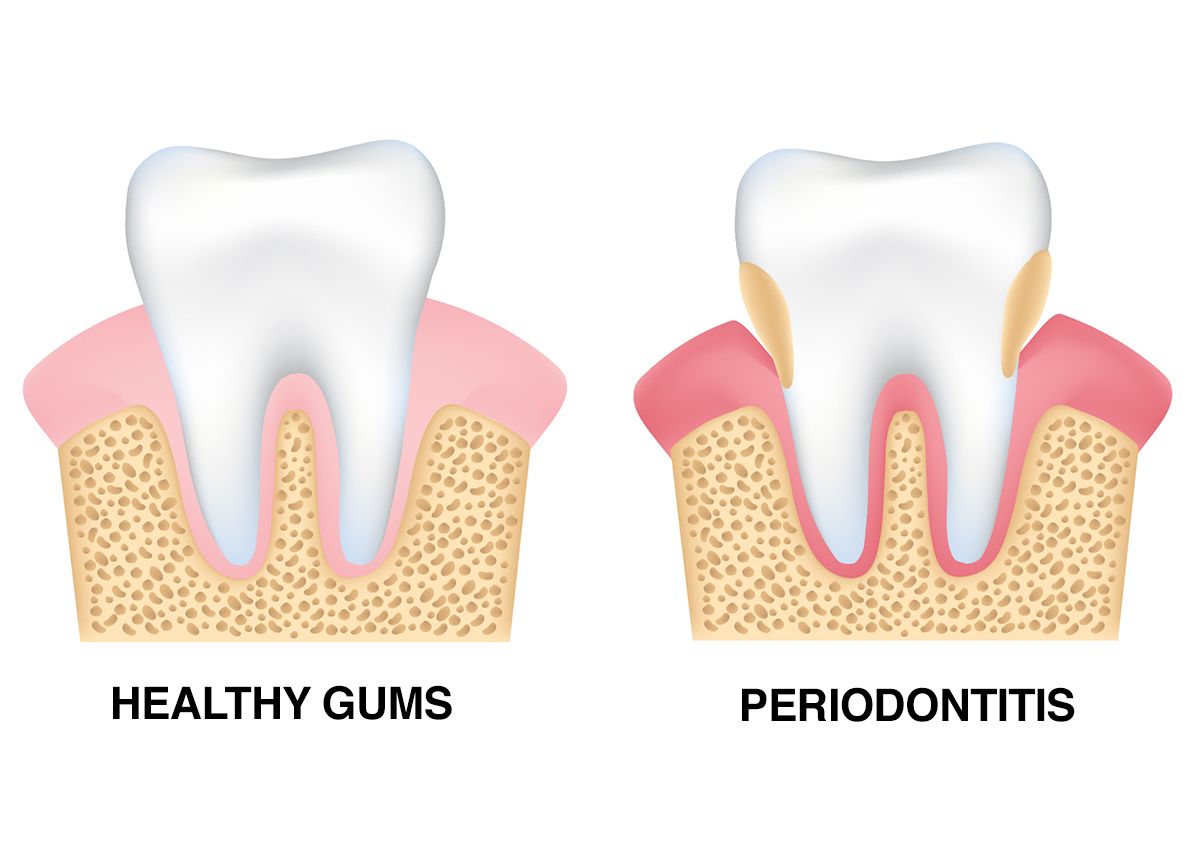 Gum disease is a common condition and the number one cause of adult tooth loss. The condition arises when oral bacteria gather in your soft tissues. Because these microbes multiply quickly, the disease can progress rapidly, wreaking havoc on your smile. At Premier Dental Center, we offer restorative dentistry treatments for gum disease in all stages. The condition is easiest to treat in the early phase, known as gingivitis. Therefore, it is important to schedule routine exams so that we can detect the symptoms as quickly as possible. However, we can also treat the more advanced stages of gum disease, and we can provide dental restorations to repair your smile. To learn more about the stages of gum disease, contact our Jackson practice today.
What Causes Gum Disease?
Insufficient oral hygiene or a compromised immune system can lead to a buildup of oral bacteria. At first, bacteria will accumulate on your teeth. This will lead to the development of plaque and tartar, and you may eventually suffer from tooth decay. However, bacteria can also move below your gum line, leading to gum disease. Brushing, flossing, and regular dental visits are the best ways to combat oral bacteria and prevent this condition.
Gingivitis: The Earliest Stages of Gum Disease
The initial stage of gum disease is known as gingivitis. This arises when plaque gathers right along your gum line, causing mild inflammation and, in some cases, slight bleeding. At this point, the condition is reversible. A regular dental cleaning can remove the buildup and prevent more severe damage. However, if you notice these initial symptoms, it is important to seek treatment as soon as possible.
Moderate Periodontitis
Bacteria multiply rapidly, so if you do not address gingivitis quickly, it will progress to the next stage. Known as periodontitis, this condition causes lasting damage to your gums and connective tissue. Oral bacteria will form pockets in your gum tissue. As the bacteria multiply, the pockets will get larger, and your gums will start to recede. The bacteria will also start to affect your jawbone, leading to slight bone recession. Additionally, food can become trapped in the pockets, worsening your condition. Moderate periodontitis can cause several symptoms, including painful gum inflammation, pus-filled sores, bad breath, and more severe bleeding.
Unfortunately, there is no cure for periodontitis. However, timely and ongoing care can stop bacteria from spreading. A deep cleaning, also known as scaling and root planing, is one of the most common options to treat moderate periodontitis. Your dentist will clean out the pockets of bacteria from your gums. Then he or she will even out the rough spots on your tooth roots. Tiny fissures on the roots can easily trap bacteria. Therefore, scaling and root planing can help prevent a flare-up of your condition. We can often use laser dentistry techniques to eliminate bacteria with minimal discomfort.
Advanced Gum Disease
Advanced periodontitis occurs when oral bacteria aggressively attack your jawbone. As a result, your bone will lose a significant amount of volume. The microbes will also wear away at the connective tissues that hold your teeth in place. When gum disease reaches this stage, you may notice that your teeth start to loosen. Eventually, they may fall out, or you may require extraction. Once gum disease reaches this advanced stage, you may require oral surgery, such as gingivectomy, tissue graft, or bone graft. After these procedures, our dentists can restore your smile with our custom-designed bridges and dentures.
Contact Us for the Treatment You Need
If you have noticed the symptoms of gingivitis, or if you have not scheduled your regular exams in a while, contact Premier Dental for the care you need.
Related to This
Outstanding staff, sincerely courteous with wonderful personalities. They make you feel relaxed and welcome. THANK YOU

Flora C.