Dental Services

Bells, Jackson, & Milan, TN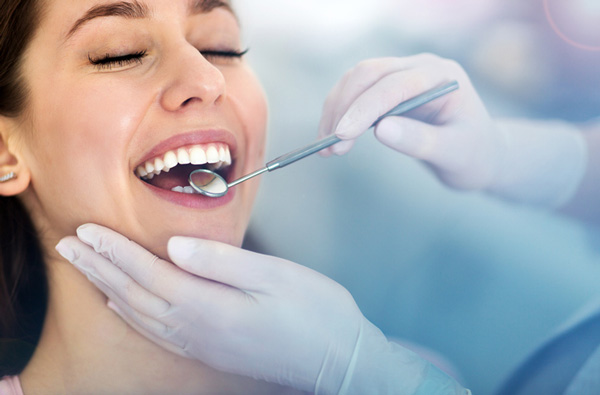 At Premier Dental here in Tennessee, we pride ourselves in being able to offer compassionate and high tech dental services to our patients in several locations.

We offer family dentistry, restorative dentistry, and cosmetic dentistry to meet all of your oral healthcare needs.


Family Dentistry


Our goal at Premier Dental is to prevent your child from ever developing dental problems in the first place.

Discover the services we offer you and your family to help prevent dental problems.



The foundation of preventive dentistry is routine cleanings and exams.

Only by examining your mouth in-person and providing you and your family with professional cleanings can we perform any of the other preventive dentistry procedures.

Through lap visits, sedation techniques, and other methods, we can accommodate children of all ages and temperaments, including kids with special needs.

These sessions are quick, and in addition to the standard care we also can answer your questions and provide educational information relevant to your and your child's oral health.

All children should have their first exam within six months of the appearance of their first tooth, or no later than one year of age.


Fluoride Treatments


Fluoride is one of the most essential substances you and your child should be getting, especially when it comes to dental health.

While there is fluoride in tap water and in ADA-approved toothpastes, you and your children are probably still not getting the recommended dosage of fluoride. This is even more true for teens.

Insufficient fluoride can lead to weakened enamel, which makes the formation of cavities easier.

Fluoride treatments are included as part of our dental cleanings.


Sealants


Many children will experience cavities, but if we can spot them early enough then your child will never have one.

One method of ensuring this is using dental sealants.

A sealant is a coating made of plastic that we paint onto the affected tooth. This creates a barrier between the enamel and any plaque from the food your child eats, preventing the formation of cavities.

Sealants are usually used on molars and other back teeth.


How Often Should Preventive Dentistry Be Done?
Like an adult, a child needs to come in to see us every six months.

This starts when they turn one year old or when they get their first tooth.


It is important that children have their dental progress closely monitored, especially as their adult teeth come in, to ensure that everything is aligned correctly and that their teeth are strong and healthy.


Restorative Dentistry


If you or your child has a troublesome tooth, then restorative dentistry may be the solution. At Premier Dental , we provide many ways to help restore your smile.

Learn more about the services we offer to help restore your beautiful smile.



Like fillings, crowns are a multipurpose tool in the restorative dentistry toolbox, and can be used in many other restorative procedures, such as extractions and pulpotomies.

At its simplest, a crown is a cap that goes over a tooth, often to protect a damaged or sensitive tooth.

Crowns are perfect for most of the minor or moderate damage that a tooth might experience and are available in many different materials.


Pulpotomies


Also referred to as a baby root canal, a pulpotomy is a procedure performed on the dental pulp of baby teeth.

Unlike adult teeth, the small size of baby teeth means that the inner pulp - cellular material necessary for teeth to develop properly - is very close to the surface of the tooth.

This makes infection easier, and when pulp becomes infected it is not only extremely uncomfortable but may also result in the loss of the tooth if not treated.

During a pulpotomy, we remove this pulp to save the tooth.


Frenectomies


We have several tissue flaps in our mouths that are collectively known as the frenum.

We have a frenulum under our tongues, and one on the interior top and bottom of our lips where they meet the gums.

It is not uncommon for these frenum to form improperly, causing discomfort and hindering breath, eating, and speech development.

A simple procedure known as a frenectomy can correct a bad frenulum and restore the full range of motion.


Cosmetic Dentistry


The goal of cosmetic dentistry is to restore the shape and appearance of your teeth and improve any part of your smile that has been damaged.

Our cosmetic dentistry team at Premier Dental can help you determine if you are a candidate for cosmetic dentistry and which treatments are right for you.

Read more about the cosmetic services we offer to brighten your smile.


How Long Does Cosmetic Dentistry Work Take?
The length of time your cosmetic dentistry work will take depends on what treatment you need.

Some treatments, such as teeth whitening, can be completed in a day, while others take longer.


Treatments like veneers and crowns usually involve two or more appointments, the first to take an impression of your teeth and the second to place the veneer or crown on your teeth.

Invisalign treatment can take anywhere from six to 18 months.


Who Is a Good Candidate for Cosmetic Dentistry?
You might consider cosmetic dentistry if you want to repair teeth that have been chipped, cracked, discolored, or damaged in some other way.


You might also consider cosmetic dentistry if you are interested in Invisalign as an alternative to traditional braces.

Invisalign combined with other cosmetic dentistry treatments can straighten your teeth and give you the smile you have always wanted.


Benefits of Cosmetic Dentistry


Cosmetic dentistry does more than improve the appearance of your smile.

Repairing teeth that are cracked or damaged can improve your comfort when talking or chewing food.

Many patients also report experiencing increased self-confidence and improved quality of life after receiving cosmetic dentistry treatments.


How Much Does Cosmetic Dentistry Cost?
Cosmetic dentistry costs vary by the procedure needed and how extensive the damage is that needs to be repaired.

Some treatments, such as crowns, may be covered by insurance since they restore functionality to your teeth in addition to improving their appearance.


Treatments that are not covered by insurance are still very affordable.


Come See Us Today!


To discuss costs, treatments, and any other questions you may have about the different areas of dentistry we offer, please contact our office at 731-300-3000.

Our friendly staff at Premier Dental are ready to assist you for all of your dental needs!