Addressing Tooth Loss with Dental Implant Restorations
By Steven Kail on September 22, 2015
---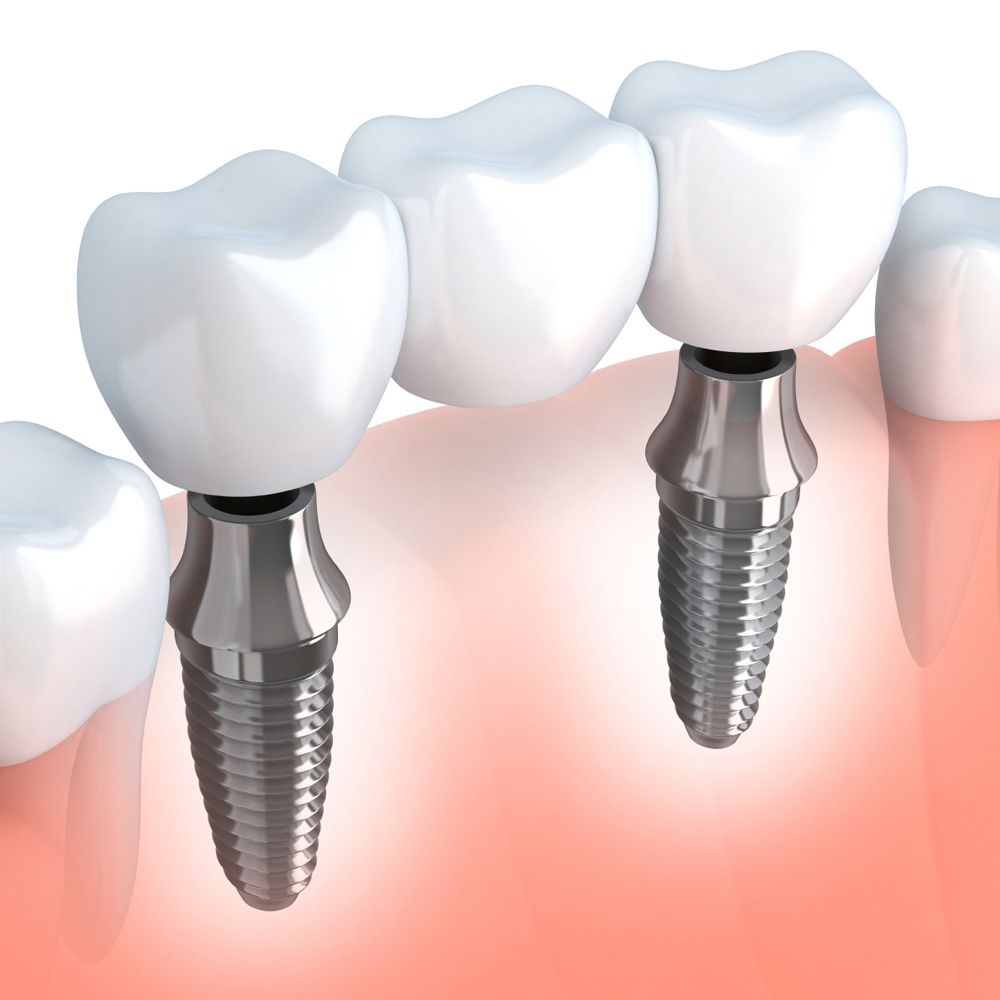 Any way you look at it, adult tooth loss is a problem. Aesthetically, missing teeth compromise the appearance of the smile and leaves many patients self conscious about the appearance of the smile. Physically, missing teeth make it more difficult to eat, chew, or speak. And, finally, as far as oral health goes, adult tooth loss makes surrounding teeth vulnerable to damage, decay, and misalignment. Fortunately, dental implants offer a secure replacement for missing teeth, and can help patients maintain a healthy, beautiful, and fully functioning smile. At Premier Dental Center, dental implant restorations are the ideal solution for Jackson patients because it allows our dentists to repair the smile with the strongest, most secure, durable restorations possible.
Dental Implant Treatment
Dental implant treatment is a multi-step process that involves the surgical placement of tiny metal screws directly into the jawbone. These screws, or implants, will fuse with the jawbone over time, eventually acting as artificial tooth roots. Once this fusion has taken place, patients will be ready for the next stage of treatment, which is the placement of small, metal abutments. These abutments are posts that connect to the dental implant and then protrude above the gum line where they will be attached to dental restorations. After the gums have healed around these abutments the final stage of treatment will take place, which involves affixing dental restorations to the dental implants.
Dental Implant Restoration Options
One of the many benefits of dental implants is that they can be attached to different types of dental restorations. The type of restoration that is secured by dental implants will depend on the specific needs and wants of each of our patients. Below are the options that will be considered when a patient is undergoing dental implant treatment:
Dental crowns: Dental crowns are most likely to be used as the dental implant restoration when a patient is missing just a single tooth, or when a tooth is missing from different areas of the mouth. Dental crowns are typically placed at a ratio of one crown for every one implant.
Dental bridge: A dental bridge is the most likely option when a patient has lost a small set of teeth from the same area of the mouth. Using just two dental implants (one on either end of the gap) our dentists can fill in a gap left by a set of several missing teeth.
Dentures: Patients typically think of dentures as a removable restoration, but they can be secured with dental implants. As with a dental bridge, a single implant is not necessary for each tooth that is being replaced with the dentures. Instead, an entire set of partial or complete dentures can often be secured with four to six dental implants.
After examining the teeth to determine the extent of tooth loss, the health of surrounding teeth, and the strength of the jawbone, our dentists can make a professional recommendation as to which type of dental implant restoration can best meet each of our patient's unique needs.
Schedule an Appointment
If the health and beauty of your smile have been compromised by tooth loss, schedule an appointment with one of our experienced dentists at Premier Dental Center to learn more about dental implants. We'd be happy to let you know if these restorations can provide you with the strength and durability you are looking for. We look forward to hearing from you!
Related to This
Outstanding staff, sincerely courteous with wonderful personalities. They make you feel relaxed and welcome. THANK YOU

Flora C.