Brush, Floss, and Avoid Tooth Loss: Preventing Major Cavities
By Steven Kail on June 24, 2016
---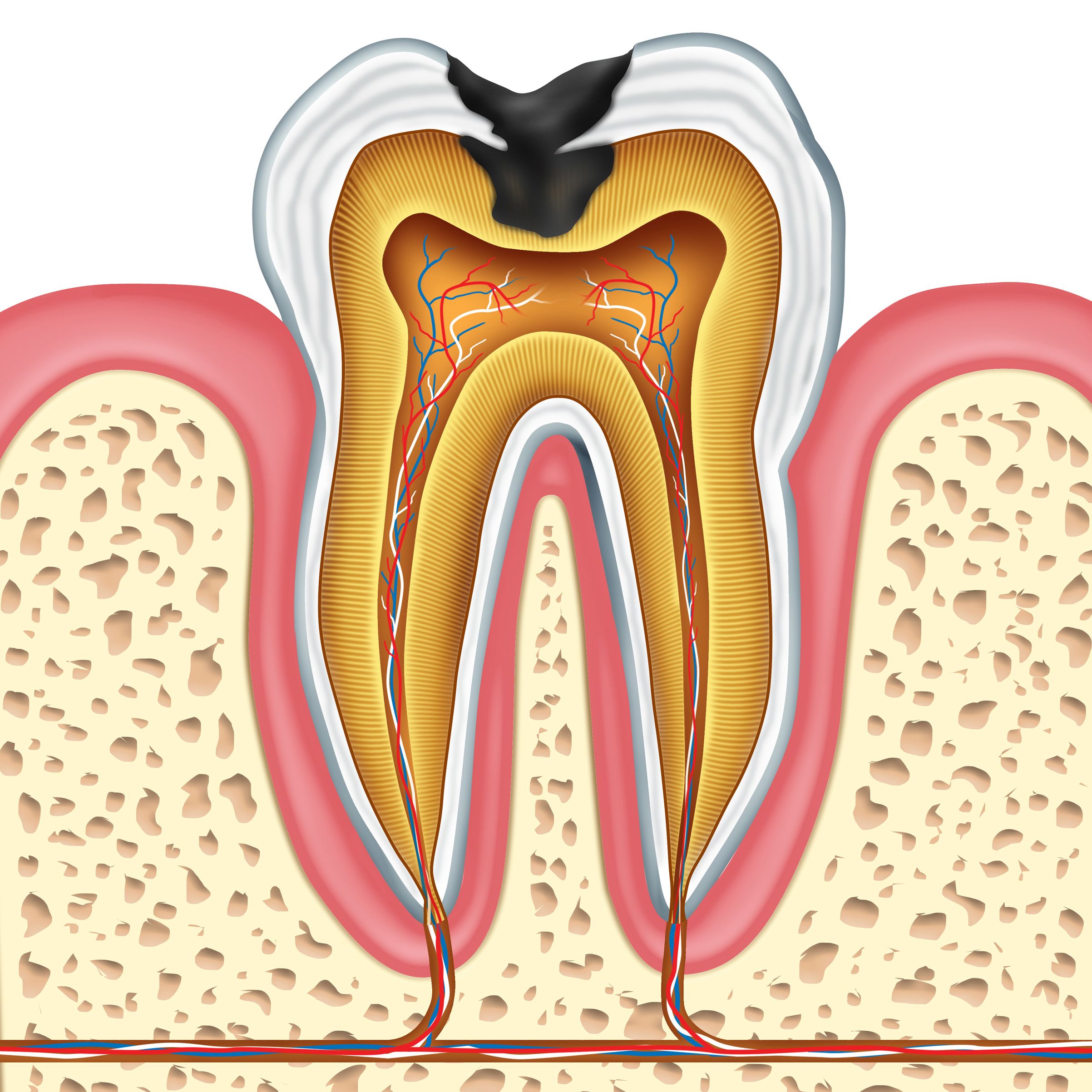 Patients come to Premier Dental Center because they know we are a leading practice in Jackson. Our team offers some of the latest treatments in advanced restorative dentistry, each of which is designed to improve dental health and enhance the beauty of your smile.
These restorative procedures are essential for addressing cavities and tooth decay, which can cause tooth loss if patients aren't careful. Let's consider why right now.
What Are Cavities?
Cavities, also known s dental caries, refer to the breakdown of tooth structure that is the result of oral bacteria that naturally occurs in the mouth. This oral bacteria is also responsible for bad breath and gum disease.
The oral bacteria likes to feast on food particles in the mouth and caught between the teeth. To remain on the surface of the teeth, the bacterial creates a sticky biofilm called plaque. While ingesting food particles, the oral bacteria creates acidity that eats away at the tooth structure.
How Bad Can Tooth Decay Get?
Minor cavities can lead to some basic issues with tooth structure, making it more likely for food particles to get lodges into these small crevasses and oral bacteria to continue feeding and doing damage to the teeth. If minor cavities go untreated, they can lead to significant tooth decay that can affect an entire tooth or even lead to tooth loss.
There are two common reasons why a person may lose a tooth because of cavities and tooth decay: weakened tooth structure and root canal infections.
Weakened Teeth
When tooth structure is severely compromised, a tooth can be weakened to a great degree. When this is the case, teeth are more likely to break or chip while biting and chewing. This increases the likelihood of the tooth falling out.
Root Canal Infections
Inside of each tooth is a collection of soft tissue known as dental pulp. This bundle of nerves, blood vessels, and connective tissue was essential for the formation of the tooth. Severe tooth decay means that bacteria can get into this pulp chamber within a tooth can cause a root canal infection. These can be quite painful, and in order to avoid serious dental health problems, a tooth extraction may be recommended when the tooth itself cannot be saved.
Treatments for Tooth Loss
If you experience the loss of a tooth or a few teeth, the best options for treatment include the following:
Dental bridges
Partial dentures
Full dentures
In some cases, dental implants may be an ideal option to consider to support one of the above appliances. A single dental implant can also be placed in order to support a crown when a patient is missing just one tooth.
Treatments for Tooth Decay
When a tooth can be saved from extraction following severe tooth decay, the best options for restoration include the following:
Dental fillings
Inlays
Onlays
Dental crowns
The extent of decay will determine the ideal dental restoration to use.
Tips for Preventing Tooth Decay
To prevent tooth decay, consider these simple tips for good oral hygiene:
Brush your teeth at least twice a day
Floss your teeth at least once a day
Avoid eating sugary junk foods
Limit your consumption of soft drinks and sugary beverages
Learn More About Treating Tooth Loss
For more information about treating cavities and preventing tooth loss, be sure to contact our cosmetic and restorative dentistry center today. The team here at Premier Dental Center looks forward to your visit and helping you smile with renewed confidence.
Related to This
Outstanding staff, sincerely courteous with wonderful personalities. They make you feel relaxed and welcome. THANK YOU

Flora C.