Will Tooth Sensitivity Increase after a Filling or Crown?
By Steven Kail on July 23, 2016
---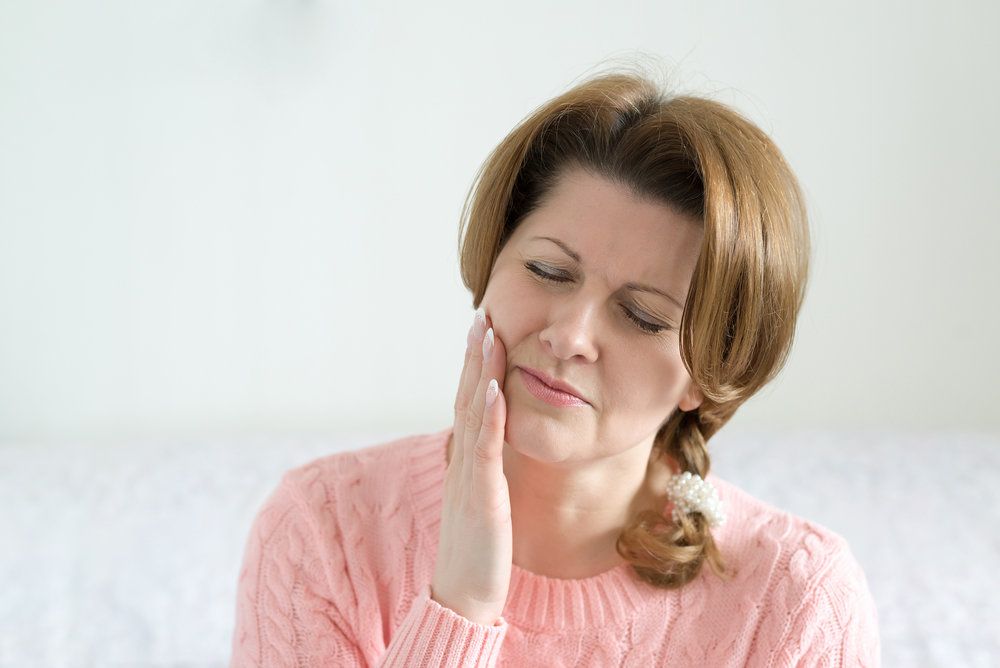 Dental fillings and crowns are used to treat tooth decay, restore dental health, and alleviate pain caused by dental issues. However, some patients may experience increased tooth sensitivity after treatment. While most find tooth sensitivity goes back to normal shortly after treatment, increased sensitivity may linger. When sensitivity does not improve, or becomes worse, it's important to see a dentist. Drs. Steven Kail, Joseph Leonard, and Chris Arnold offer a variety of general dentistry treatments to help alleviate dental pain and ensure a beautiful, healthy smile. If you experience tooth sensitivity after a filling or crown, we welcome you to schedule a consultation at our Jackson, TN practice.
What Might Cause Tooth Sensitivity after a Filling?
Some patients experience increased tooth sensitivity following dental filling treatment. After receiving a filling, a tooth may be sensitive to temperature fluctuations, sweet foods, pressure, or air. In most cases, tooth sensitivity is temporary and will resolve within a few weeks. If tooth sensitivity does not resolve, it may be an indication of an issue with the tooth or dental filling. Some things that can cause tooth sensitivity after a filling include:
Allergies: Although extremely rare, some people are allergic to silver amalgam fillings. Allergies to the metal used in silver amalgam fillings can trigger dental pain and other reactions, like itchy skin.
Root canal infection: Constant pain and sensitivity after a filling may signal a deeper issue, like nerve damage or a root canal infection. A root canal infection occurs when bacteria reach the inner nerve, pulp tissue, and blood vessels of the tooth as a result of tooth decay or dental injury. If a root canal infection is present, root canal therapy will be needed to restore oral health and alleviate pain.
Filling interfering with bite: Pain or sensitivity felt when biting down may be an indication that the filling is interfering with the bite. If this is the case, the filling will need to be reshaped by your dentist.
Cracks or gaps around filling: Sometimes a filling may not properly fit within a cavity, or cracks can develop, causing tooth sensitivity or pain.
What Might Cause Tooth Sensitivity after a Crown?
A tooth may also feel sensitive after a dental crown is placed. For most, sensitivity improves within a couple of weeks after treatment as the tooth adjusts to the crown. When sensitivity or pain worsens, it may be an indication of such problems as:
Crown interfering with bite: If a crown is too high, it can throw a person's natural bite off, causing tooth sensitivity.
Underlying tooth structure: The tooth underneath a dental crown may be the cause of increased sensitivity. Dental pain or sensitivity can be affected by how much decay was removed from the underlying tooth and how the dental crown sits on the tooth in relation to the tooth's nerve.
Referred pain: Sometimes tooth sensitivity is from an adjacent tooth and not the tooth treated with a crown, known as referred pain. Referred pain can occur if an adjacent tooth is irritated by a crown or has developed dental damage of some form.
Root exposure: A tooth may also feel sensitive after a crown is placed as a result of root exposure caused by prior gum recession or the process used to prepare the gums for crown placement.
Alleviate Tooth Sensitivity
You don't have to suffer from tooth sensitivity after dental filling or crown placement. To enjoy relief from dental pain, we invite you to schedule a consultation with our team at Premier Dental Center.
Related to This
Outstanding staff, sincerely courteous with wonderful personalities. They make you feel relaxed and welcome. THANK YOU

Flora C.