Kick the Habit for a Great Smile: Links Between Tooth Loss and Smoking
By Steven Kail on August 23, 2016
---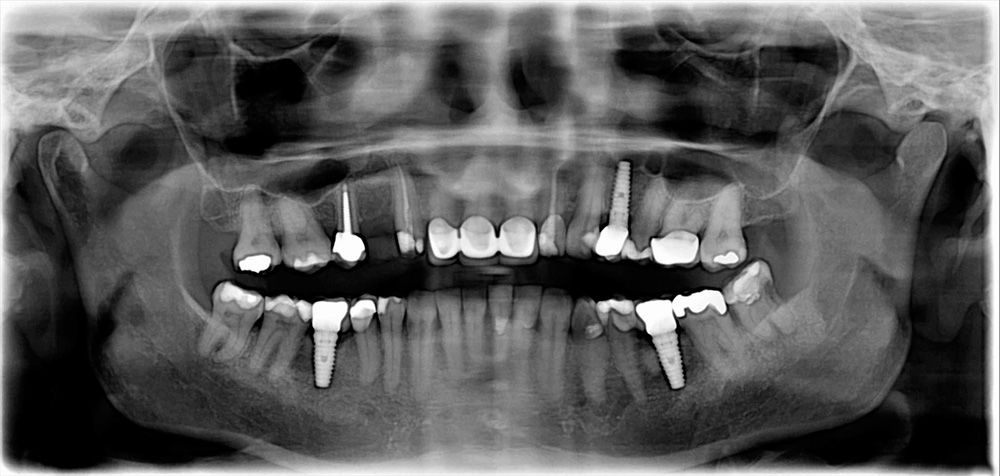 When the people of Jackson need a skilled dentist to address common dental health issues, they know that we are here for them. We offer advanced restorative dentistry treatments for the teeth and gums that can improve the health and appearance of your smile.
Sometimes the best treatment is preventative in nature, and by that we mean knowing the right do's and don'ts for lasting dental health. Smoking, for example, is a big no-no for so many reasons.
Smoking and Chewing Tobacco Cause Countless Problems
By now we all know that smoking cigarettes and cigars and using chewing tobacco can lead to serious health problems. These problems include cancer, heart disease, lung disease, hypertension, and even vision loss.
Many people do not realize that tobacco products can also lead to issues with dental health. We don't just mean bad breath and stained teeth either. Smoking can lead to tooth loss as well in a number of ways.
Smoking and Its Link to Gum Disease
Smoking and the use of tobacco products makes people more prone to infection. This means that smokers are more likely to experience gum disease. Gum disease is the bacterial infection of the gum tissue. It's caused by the same bacteria responsible for tooth decay and bad breath.
There are three stages of gum disease:
Gingivitis
Periodontitis
Advanced periodontitis
As gum disease gets worse, it's more likely for people to suffer from loose teeth and tooth loss.
Smoking and Its Links to Tooth Loss
In addition to making gum disease more likely, smoking has also been shown to damage teeth and exacerbate acidic dental erosion. When teeth are weakened, they are more prone to breaking and issues with root canal infections.
There are studies to back up these findings. Research has found that people who smoke a pack of cigarettes a day for 10 years are likely to be missing one to three teeth. Non-smokers are more likely to have all of their teeth intact after that same 10-year period. At the very least, non-smokers will not have lost teeth due to smoking-related problems.
Treatments for Gum Disease
To treat gum disease, it's important to first get the infection under control. This means the use of antiseptic rinses and antibiotics to help control the inflammation first. Issues with gum recession and poor gum tissue can then be addressed through soft tissue augmentation and gum grafting surgeries. These will build up missing gum tissue.
Treatments for Tooth Damage and Missing Teeth
When a person is missing a tooth or multiple teeth as a result of smoking, the best treatment options tend to involve dental bridges or dentures. The ideal appliance will depend on the extent of the tooth loss.
Some patients may be good candidates for dental implants, which are artificial tooth roots that are surgically embedded into the jawbone and gum tissue. Candidacy and pricing can be discussed in more detail during the consultation process.
Another Great Reason to Quit
If all the other health issues weren't compelling enough, perhaps the health and beauty of your smile is what will help you kick the habit for good. If you need help quitting (we all know it's easier said than done), we can help you find the resources you need to have a better tomorrow.
Learn More About Improving Your Dental Health
For more information about smoking, its links to tooth loss, and how we can help you smile with renewed confidence, be sure to contact our team of experienced cosmetic dentists today. We look forward to your visit and discussing these matters with you in greater detail.
Related to This
Outstanding staff, sincerely courteous with wonderful personalities. They make you feel relaxed and welcome. THANK YOU

Flora C.