The Benefits of Metal-free Dentistry
By Steven Kail on September 23, 2016
---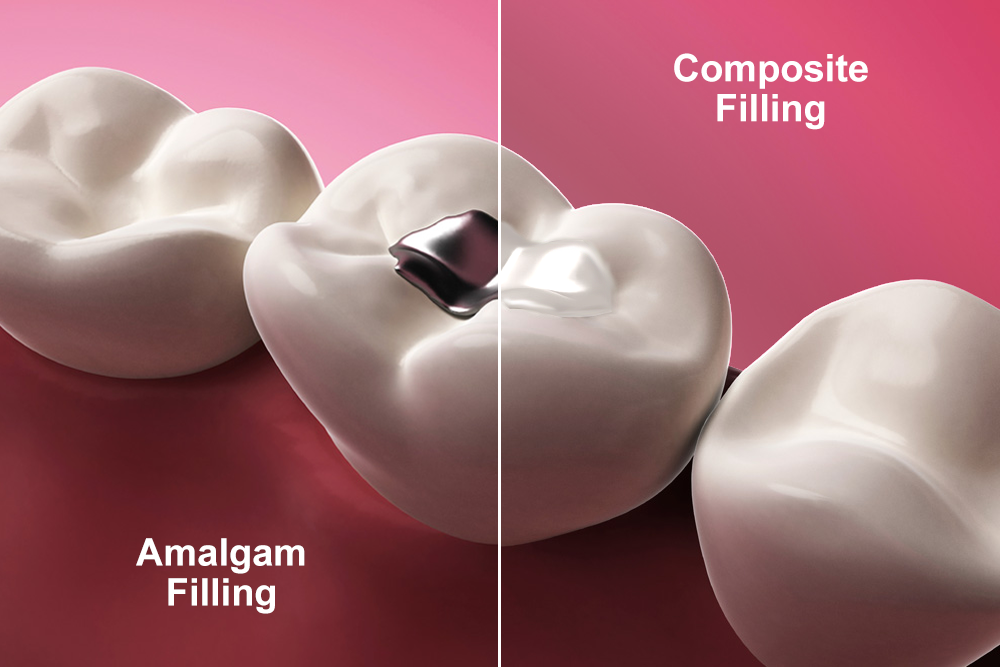 Here at Premier Dental Center, we want to help the people of Jackson smile with total confidence. That confidence is possible when patients know their smile looks great and that it's healthy as well. Thanks to our advanced and comprehensive approach to general dentistry, we are able to give our patients something to smile about.
Over the last few years, there's been a push toward metal-free dentistry. We'd like to discuss this issue in some detail since it can enhance a patient's smile and potentially that patient's overall wellness.
What Is Metal-free Dentistry?
Metal-free dentistry refers to a new step forward in restorative dentistry. This new step forward blends the dental health aspects of traditional restorations with the concerns of cosmetic dentistry.
In essence, metal-free dentistry means using tooth-colored ceramic or composite materials in order to craft restorations for tooth decay and dental injuries. Metal fillings, inlays, onlays, and crowns are a thing of the past.
More and more dentists have been considering metal-free dentistry as their primary option when it comes to dealing with cavities and tooth damage.
Improved Aesthetics with Tooth-colored Restorations
The aesthetics are the most noticeable benefit of metal-free dentistry. Modern dental technology has led to the creation of natural-looking restorations that are virtually indistinguishable from your natural teeth. In natural light or artificial light, up close or at a distance, people will not be able to distinguish a tooth-colored restoration from your actual tooth structure. The color and texture of these modern metal-free restorations is phenomenal.
Avoids Issues with Temperature Changes and Tooth Damage
A metal will expand slightly in heat and contract slight in the cold. This is simply the nature of the material. You may be surprised to learn that this property of metal also affects your dental fillings and other restorations. When the metal of a restoration expands and contracts, even just slightly, it can potentially lead to cracks within a tooth.
With tooth-colored and ceramic dental restorations, this is no longer and issue. The materials for these kinds of restorations will not fluctuate in size.
Preservation of Healthy Tooth Structure
When placing a dental restoration of any kind, the damaged tooth structure must be carefully removed with a dental drill. When using tooth-colored restorations, dentists wind up removing less tooth structure than they would when prepping a tooth for a metal restoration. This is ideal since having more of a tooth's natural structure in place is best for wellness in the long run.
Replacing Old Metal Fillings Means Added Health and Safety
Metal fillings tend to contain a trace amount of mercury in order to make the filling more pliable when placed. Since mercury is a toxic substance, it has led many people to question the safety of metal fillings. More research continues to be done about the potential health impact of metal fillings on general wellness.
In metal-free dentistry, these worries are not a concern. The composite and ceramic materials used do not contain any worrisome substances, even in just trace amounts.
Should I Get My Old Metal Fillings Replaced?
So many people have decided to have their old metal fillings and restorations replaced with new tooth-colored ones. This metal-free makeover can leave your smile looking much better than it did before, and it can also lead to a healthier smile as well.
If this is something that interests you, we will be more than happy to discuss these matters in greater detail during a consultation at our practice.
Learn More About Metal-free Dentistry
If you would like more information about metal-free dentistry and how it can help you look your absolute best, be sure to contact our advanced cosmetic and restorative dentistry center today. The team at Premier Dental Center is here to help you have a healthy and beautiful smile.
Related to This
Outstanding staff, sincerely courteous with wonderful personalities. They make you feel relaxed and welcome. THANK YOU

Flora C.