A Brief History of Toothpaste
By Steven Kail on November 22, 2016
---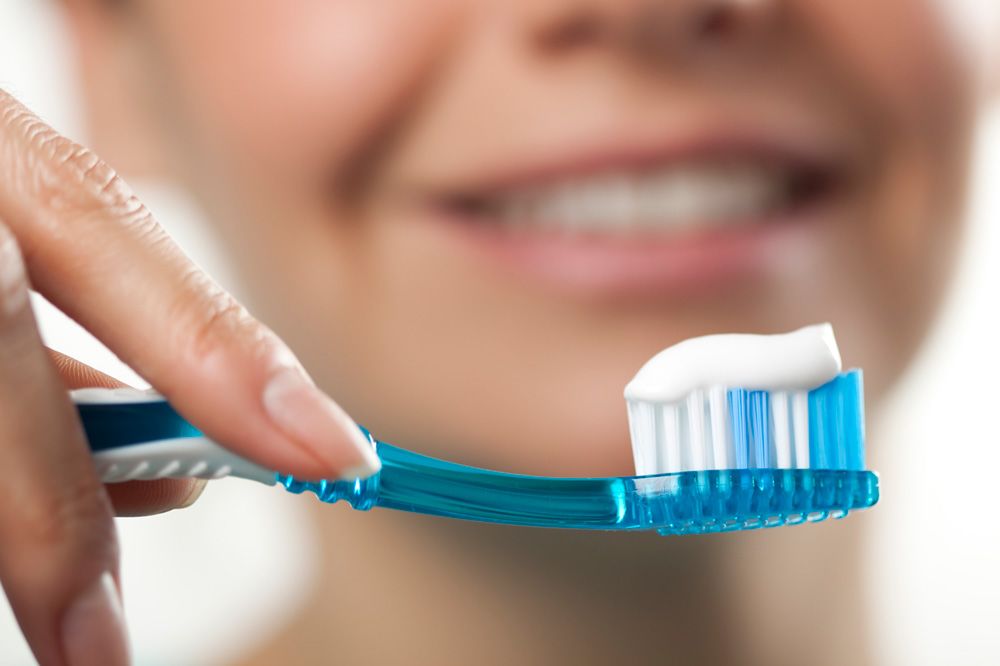 The chances are good that, when you brush your teeth every day, you don't stop to think about what an amazing invention toothpaste really is. It's understandable that we take certain things for granted; after all, it isn't as though the United States is on the verge of a toothpaste shortage. Nevertheless, if it weren't for toothpaste, the average person would likely require far more restorative dentistry visits than he or she currently does. Thankfully, this marvelous, mouth-pleasing paste does its job exceptionally well, at least when used properly. It has become an essential part of any decent at-home oral hygiene regimen.
Although you might never have given the matter much thought, toothpaste actually has a long and interesting history. Indeed, the history of toothpaste dates back longer than the history of the toothbrush. As early as 5000 BC, the ancient Egyptians used a combination of ashes from oxen hooves, burnt egg shells, myrrh, pumice, and water to form a paste. This paste was most likely applied to teeth using the fingers. It might not have been as pleasant as cool-mint flavored toothpaste, but it probably helped to remove at least the superficial layer of plaque.
We've come a long way since then, as the dental professionals of Premier Dental Center can attest. We invite you to read the following history of toothpaste provided by our esteemed Jackson, TN dentists and then contact Premier Dental Center to schedule your initial appointment at our state-of-the-art practice.
The History of Toothpaste: A Timeline
As stated above, the history of toothpaste can be traced back approximately 7,000 years to ancient Egypt. From there, toothpaste spread to other ancient civilizations and eventually into modern times:
Approximately 500 BC: By this point, toothpastes - more accurately, tooth powders - are being used by the people of Greece, Rome, China, and India. These early powders were extremely abrasive and usually included some variety of crushed bones. The Romans and Chinese are notable as the first civilizations to use toothpaste to address the problem of bad breath. The Chinese formula is particularly effective as it includes ginseng and herbal mints.
1780: Tooth powders remain the most common form of aid in brushing the teeth, if any aid is used at all. Documentation from this time shows that burnt bread is a popular ingredient in tooth powders.
1824: Soap is added to tooth powders for the first time by a dentist.
1850s: Chalk is added to tooth powders as a common ingredient. However, the introduction of an actual toothpaste called Crème Dentifrice marks the beginning of the end for these abrasive tooth powders as the primary aid for cleaning the teeth.
1873: Colgate begins manufacturing the first mass-produced toothpaste in jars.
1892: Dr. Washington Sheffield introduces the concept of packaging toothpaste in collapsible tubes, similar to those we use today.
1914: The first fluoride toothpaste is introduced onto the market.
1945: Soap is replaced by ingredients such as sodium lauryl sulphate, which results in a smoother version of toothpaste very similar to the type we use today.
1989: The first whitening toothpaste is introduced onto the market by Rembrandt.
Schedule Your Initial Appointment at Premier Dental Center
To schedule your initial appointment with one of our dentists, please contact Premier Dental Center today.
Related to This
Outstanding staff, sincerely courteous with wonderful personalities. They make you feel relaxed and welcome. THANK YOU

Flora C.