Dental Damage and Aggressive Tooth Brushing
By Steven Kail on September 07, 2017
---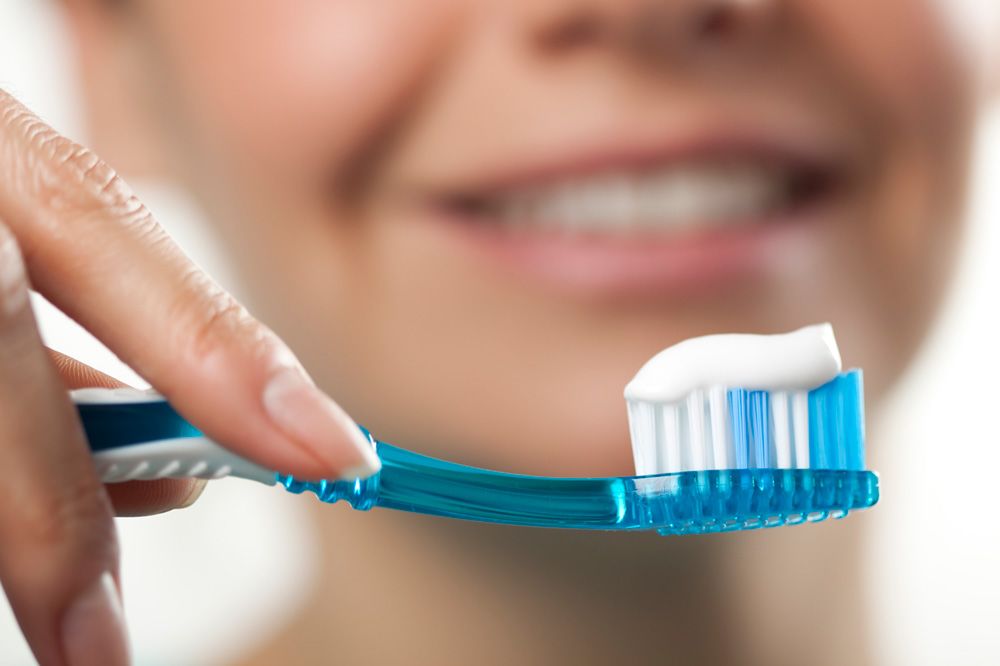 Believe it or not, there's a wrong way to brush and floss. We don't mean not brushing often enough either. If you brush in an aggressive or forceful manner, it can lead to serious damage to various structures of the mouth. That's why it's important to brush properly, and to be careful about your oral hygiene practices.
The team at our Jackson cosmetic and restorative dentistry practice would like to consider the dangers and warning signs of aggressive brushing. We'll then offer some practical tips for good oral hygiene.
Damage to the Tooth Enamel
When you brush too aggressively, this can cause wear and tear to the tooth enamel. When this occurs, it can reveal the underlying dentin of a tooth, causing soreness and discomfort when biting, chewing, and eating certain foods. The likelihood of chips, cracks, cavities, and fractures forming also increases if the enamel is worn down.
Issues with Gum Recession
Brushing tooth aggressively can lead to serious damage to the gums. When the gumline is damaged, the gums may recede. This reveals more of the root structure of a tooth, which is meant to be covered by the gumline. Teeth might come loose, and it's possible for tooth decay to form beneath the gumline, which can be difficult to treat.
Aggressive Flossing Is Just as Dangerous
We should note that flossing in a forceful or aggressive manner is just as harmful as aggressive brushing. Damage may be done around the gums or around the base of the teeth, which can lead to similar risks as aggressive brushing.
Warning Signs of Dental Damage
Bleeding gums and tender teeth are sure signs of dental damage when you are brushing or flossing. If you notice discomfort or bleeding while you clean your teeth, there's a good chance that you are doing more harm than good.
Treatments for This Dental Damage
When it comes to treating different kinds of dental damage, dentists have a number of restorative options to consider.
For damaged teeth, dental restorations are the most ideal option. Bonding, fillings, inlays, onlays, and crowns may be used to protect the teeth from harm and restore their strength.
For gum recession, grafting techniques are best. These use soft tissue grafts or donor tissue to hep rebuild the gumline and protect the roots of the teeth.
The right treatments for you and your needs can be discussed during a consultation at the practice.
Tips for Proper Brushing and Flossing
Consider these tips when it comes to oral hygiene and at-home dental care:
Brush your teeth at least twice a day (ideally after every meal)
Floss your teeth at least once a day (ideally after every meal)
Be gentle and thorough when brushing and flossing your teeth
Use a toothbrush with soft bristles
Use a toothbrush with a small head to access all surfaces, nooks, and crannies
Use a toothpaste that is not too abrasive
Learn More About Good Oral Hygiene
For more information about good oral hygiene and helping you experience optimal dental health and wellness, be sure to contact our advanced dental care center today. We look forward to your visit and discussing these matters in much greater detail.
Related to This
Outstanding staff, sincerely courteous with wonderful personalities. They make you feel relaxed and welcome. THANK YOU

Flora C.