Invisalign® Express: A Faster Form of Invisible Orthodontics
By Steven Kail on January 16, 2018
---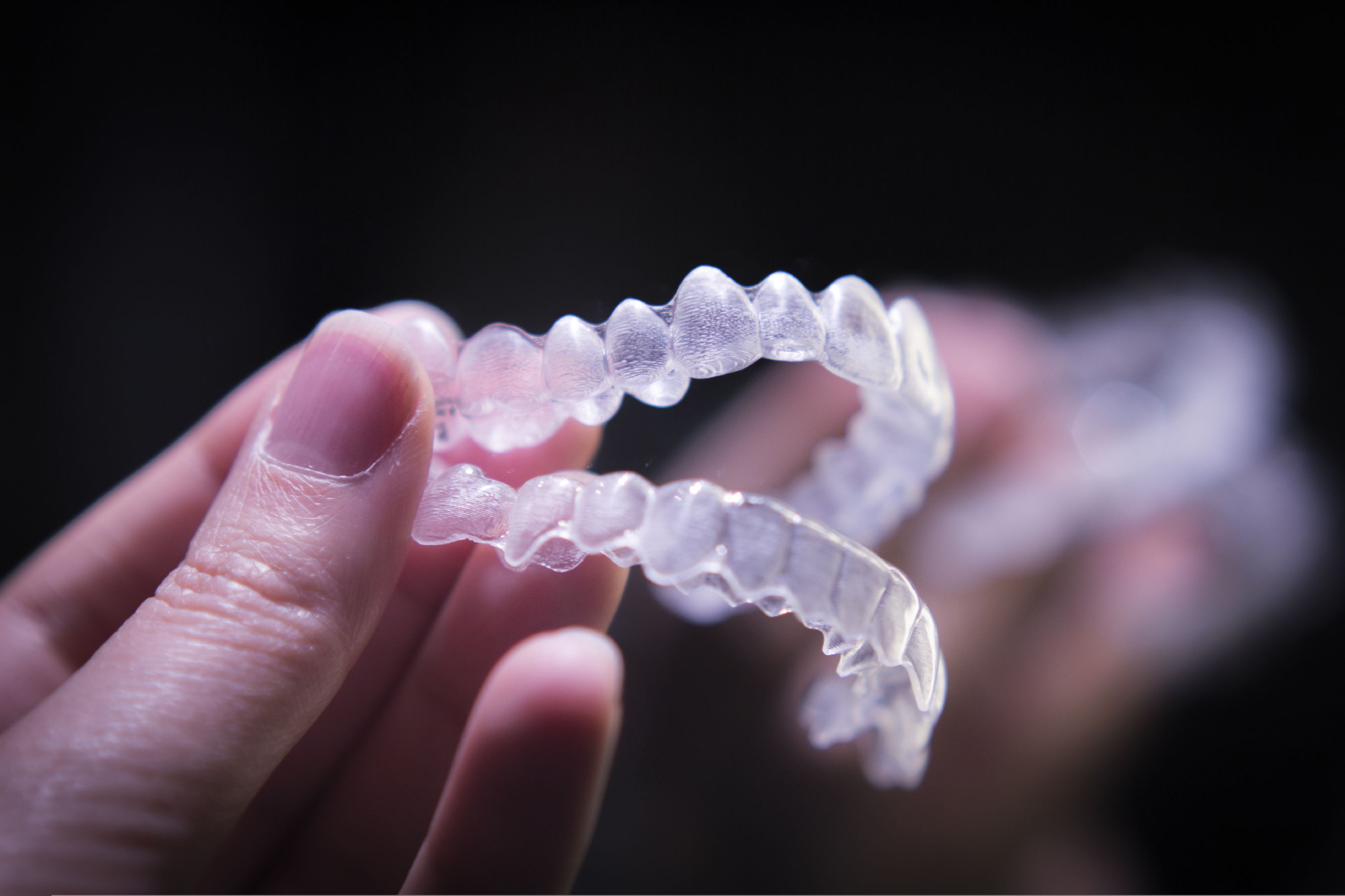 More and more people have come to Premier Dental Center to learn more about Invisalign®. This invisible alternative to traditional orthodontic treatment has helped adults as well as teens achieve perfectly straight and beautiful smiles.
While traditional Invisalign® remains popular, there are variants on traditional treatment that can make a world of difference to patients. One such example is Invisalign® Express, fast-acting orthodontic procedure that can help you smile with renewed confidence.
What Is Invisalign® Express?
Invisalign® Express is a faster version of traditional Invisalign® treatment. The procedure is ideal for people who have very minor issues with tooth misalignment but do not require a full Invisalign® procedure.
How Invisalign® Express Works
While Invisalign® Express achieves results faster than normal Invisalign®, the process and principles are still the same. Patients wear clear, plastic aligner trays at all times except when they are eating, drinking, or cleaning their teeth (approximately 22 hours a day). Every two weeks, patients swap out their current aligner for the next one in sequence. Tray after tray, this leads to the gradual adjustment of dental alignment.
That's all there is to Invisalign® Express. The system is simple, efficient, and effective.
How Long Does Invisalign® Express Take?
A typical Invisalign® Express treatment may only require about 10 aligners, with an overall treatment time of just 6 months. By comparison, traditional Invisalign® treatment can take 1 year to 2 years to complete. Traditional orthodontic procedures also often require about 1 to 2 years for final results to be achieved.
Candidates for Invisalign® Express
To qualify for Invisalign® Express, very specific criteria must be met. This includes the following:
Minimal rotation of the front teeth
Less than 1.5 mm of expansion needed per dental arch
Less than 2 mm of crowding or spacing per dental arch
Less than 2 mm of midline correction required
If the patient does not meet this criteria, normal Invisalign® treatment or traditional orthodontic care may be better for the patient's needs. We can determine if Invisalign® Express is right for you during a consultation.
The Benefits of Invisalign® Express
There are many benefits to undergoing Invisalign® Express treatment. They include:
Improved Dental Alignment in a Fraction of the Time - As we mentioned above, Invisalign® Express treatment only takes a few months to achieve final results.
Simple and Convenient Orthodontic Care - With Invisalign® Express, you don't have to deal with involved dental treatments. Just wear your aligners as instructed and visit your dentist for follow-ups and monitoring. Eat your favorite foods, drink your favorite beverages, and clean your aligners. That's that.
More Affordable Than Traditional Invisalign® - Since Invisalign® Express only requires a few aligners to achieve final results, the overall cost of the procedure is less than traditional Invisalign®. That's a straight smile with considerable saving.
Improved Aesthetics and Dental Health - For minor tooth misalignment issues, some people only turn to cosmetic dentistry. Thanks to Invisalign® Express, you can get great aesthetic results while experiencing better dental health as well.
Learn More About Invisalign® Express
If you would like more information about Invisalign® Express and how it can help you, be sure to contact our skilled team of dentists today. The dentists of Premier Dental Center look forward to your visit and discussing your treatment options in much greater detail.
Related to This
Outstanding staff, sincerely courteous with wonderful personalities. They make you feel relaxed and welcome. THANK YOU

Flora C.