Enhance the Color of your Smile with Laser Teeth Whitening
By Steven Kail on February 15, 2018
---
Tooth color is one of the most prominent features of the smile. It doesn't really matter much if a person has straight, healthy teeth if those teeth are stained or discolored. Any smile will look imperfect when the teeth are gray or yellow. Teeth whitening erases surface stains from the teeth and brightens their color to restore a whiter smile. At Premier Dental Center, we combine teeth whitening with laser dentistry, which relies on safe and powerful lasers to address dental concerns, such as tooth discoloration. Laser teeth whitening allows our Jackson, TN, patients to safely and effectively brighten the teeth and enhance the overall appearance of the smile.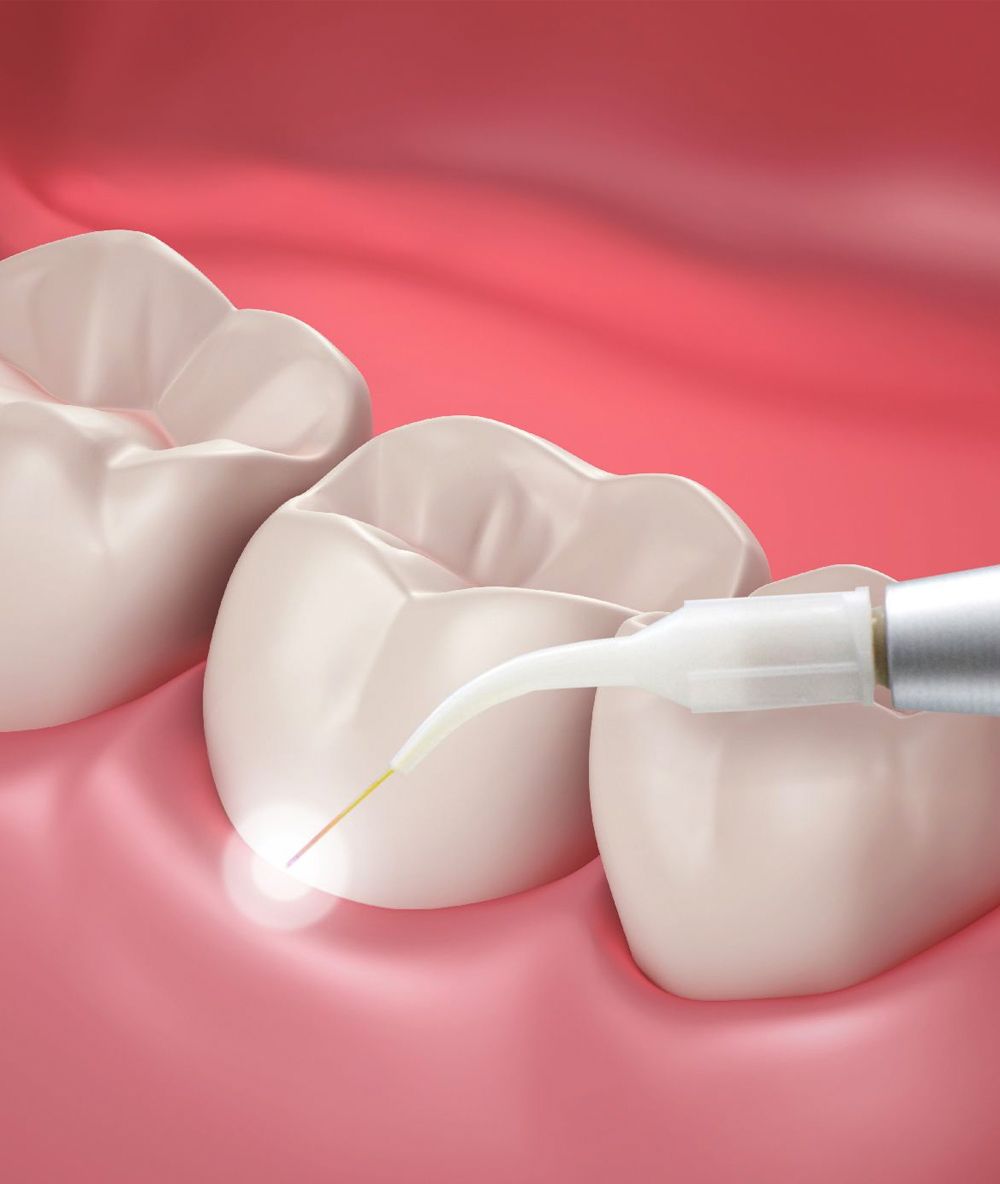 How Does Laser Teeth Whitening Work?
Dental lasers use powerful and concentrated energy to make a variety of dental treatments safer and more precise. Many people are a little fearful to undergo laser teeth whitening treatment because they mistakenly think that the dental laser is used to alter the tooth enamel and break up dental stains or discoloration. In reality, dental lasers are simply used to activate bleaching ingredients in professional strength whitening gel.
During a laser teeth whitening treatment, our dentist will apply a whitening gel to the surface of the teeth. This gel contains a strong concentration of hydrogen peroxide, which effectively treats surface stains and bleaches the teeth to improve tooth color. Once the gel has been applied, we will expose the teeth to special lasers that cause the bleaching agents to go to work. The lasers are typically exposed to the teeth for a period of 15 minutes before a fresh coat of whitening gel is placed over the teeth and the laser energy is reapplied. Usually, a patient undergoes three cycles of this process for maximum whitening effects. An average laser teeth whitening treatment is completed in just under an hour, which makes it easy to fit into any schedule. Many patients even opt to schedule a whitening treatment during their work time lunch break.
Results
Laser teeth whitening results are much more obvious and immediate than over-the-counter teeth whitening products or at-home teeth whitening trays. After one laser teeth whitening treatment, patients can expect their smile to be free of surface stains and up to eight shades whiter. Results of laser teeth whitening are also long-lasting. Though the consumption of certain foods and beverages may cause results to fade faster, most patients are able to enjoy their teeth whitening results for at least a year. With routine touch-up treatments using our at-home whitening trays, results may last even longer.
How Safe is Laser Teeth Whitening?
Laser teeth whitening carries a minimal degree of risks or complications. Under the supervision of our experienced dentists, laser teeth whitening is a highly safe procedure that is appropriate for virtually all of our patients. A small percentage of patients experience heightened tooth sensitivity for the first several days following laser teeth whitening treatment, but most walk away from treatment with no side effects.
Contact Us
If you are interested in a fast, safe way to improve tooth color and enhance the appearance of your smile, you may be an ideal candidate for laser teeth whitening. Contact us at your earliest convenience to learn more about the teeth whitening treatments available at Premier Dental Center.
Related to This
Outstanding staff, sincerely courteous with wonderful personalities. They make you feel relaxed and welcome. THANK YOU

Flora C.