Reasons Your Teeth May Move Around in Your Mouth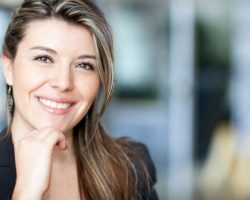 Have you ever looked in the mirror and wondered why your teeth might be shifting? Perhaps you have noticed a new gap between your front teeth, or you find your bottom teeth overlapping where they have not before. Chances are your teeth have shifted. This is a common dilemma for people of any age.


Why Your Teeth May Be Shifting

Teeth can shift for many reasons. Periodontal disease is any illness or decay found in your gums or the bone beneath your teeth. If those tissues or bones are compromised, your teeth can shift. This makes sense as the tissues and bone provide structural support to the teeth.

Did you know your jawbone continues to change as you age? Generally, it grows forward and narrows with age. As these changes occur, your teeth may shift. Your lower teeth may become crowded and can even overlap. The top teeth can move around as well if your bite changes.

Another reason your teeth may be shifting could be the lack of a retainer. After having braces, it is important to continue wearing your retainer as your teeth will want to migrate back to their misaligned positions. Try wearing your retainer at night to keep your alignment in place.

If you grind your teeth, your teeth may move around. This puts pressure on your teeth which can make them shift.

Lastly, if you lost a tooth the adjacent teeth may shift to accommodate the gap and take advantage of extra space.


Call Us Today

Make oral health a priority and schedule your routine checkup and cleaning twice a year. We can help spot teeth that are moving in your mouth. We can also connect you with orthodontic offices in the area who can help straighten your smile.