Benefits of Dental Implants

Bells, Jackson, Milan, TN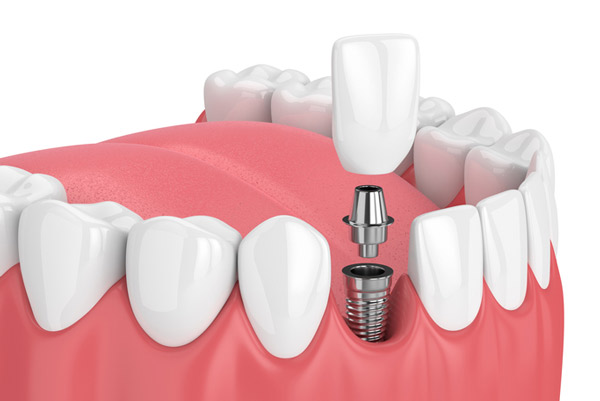 If you have missing teeth, we can rebuild, restore and rejuvenate your smile with dental implants. Implants can be a highly beneficial treatment for patients missing one, multiple or even all of their teeth. Our team at Premier Dental can review your smile and discuss options to enhance and improve your function and aesthetic, which may include the use of dental implants.

Dental implants are a post that allows us to restore the connection between the tooth and bone. This device provides the structure needed to permanently replace missing teeth with a dental prosthetic. Once we reestablish this connecting piece, we can then attach a dental prosthetic to the implant. Depending on your individual needs, we can place multiple implants designed to work with multiple prosthetics including a dental crown, bridge or denture.

The benefits of implants include:

| | |
| --- | --- |
| • | Better Bone Health: Your jawbone, like all bone, relies on motion and exercise to stay healthy. Your jawbone gets this exercise through chewing and the constant fleeting touches of teeth throughout the day. When you lose a tooth, you lose this connection and the motion for the bone stops. Missing teeth means spots of deteriorated bone on your jaw. Even if you have a false tooth placed, without the root to join the bone and tooth does not provide the bone with the necessary exercise it needs. The only way to restore this connection after the original root is lost is with the surgical placement of a dental implant. |
| • | Restore Function: Besides bone health, a dental implant reestablishes the connection between the bone and tooth. This means that we can provide the patient with a fully restored tooth. Once the implant has bonded with the bone, you can resume your regular diet and broaden your choices in food selection. Whether we are restoring one tooth or all of them, following healing, you can even bite down on that apple or eat that corn on the cob with security that your teeth are going to stay where they belong. |
| • | Long Term Results: Dental implants have proven to be an excellent restorative dentistry service, even in the long term. Studies have shown the surgical placement of dental implants to be one of the best restorative dental procedures with incredible long term results. The success of this treatment is in part the careful planning that is involved before placement. We will work with the patient to create a precise treatment plan, mapping the location of placement following the review of digital radiographic images. |
| • | Improved Aesthetic: In addition to improving your function, dental implants improve your aesthetic. Missing teeth can take a toll on your facial shape, from deteriorating bone and collapsed or atrophied structure, many patients take on an older appearance following the loss of teeth. Restoring these teeth will help fill out your face and remove the sunken appearance that may have resulted. |
Schedule an Appointment

We are excited to discuss the benefits of dental implants specific to you and your needs. We can help you have a better, healthier smile. Call us today at 731-300-3000 to schedule an appointment!