Mouth Reconstruction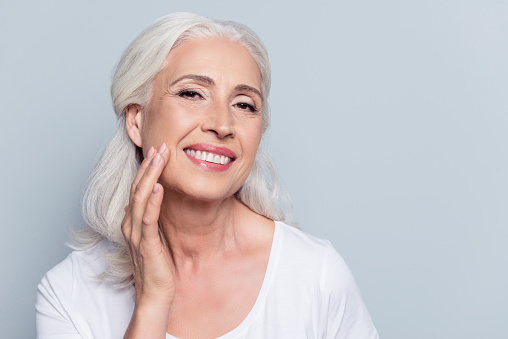 A full mouth reconstruction is treatment performed to the entire mouth, though the steps involved can greatly vary specific to the patient. In many cases, reconstruction includes rebuilding bone, restoring lost tissue and preparing the mouth for the final result. This process can take time and is often completed in layers. Many patients find that insurance may cover some, but often not all. Our staff at Premier Dental can examine your individual needs, discuss a treatment plan and provide the guidance you need specific to your medical and financial needs.

Patients may seek full mouth reconstruction when:

| | |
| --- | --- |
| • | Their Natural Teeth Have Been Severely Compromised: Teeth can be severely worn due to TMD or Bruxism, or from acid erosion. |
| • | Their Teeth Have Been Lost Due to Severe Decay or Disease: Chronic periodontitis and decay can have a large impact on the health of your teeth. |
| • | Their Teeth Have Been Lost Due to Injury: Car accidents, sports, outdoor activities, and acts of violence can cause the loss of teeth. |
| • | Jaw Pain, Facial Pain, Headaches: The alignment of your jaw hinge can play a vital role in the balance of other muscles in your oral region. Patients who suffer from TMJ dysfunction may require more than orthodontics to correct the problem. |

Having your mouth fully reconstructed is a treatment that we design specifically to you. Not everyone will have the same needs. Treatment can include:

| | |
| --- | --- |
| • | Bone Grafting: Often, patients who are missing teeth require a bone graft prior to tooth replacement. A graft may sound extreme, but the process is quick and easy. The difficult part is waiting for the new bone to grow. |
| • | Contouring Gum Tissue: Reshaping, building and contouring gum tissue that has been affected by the loss of teeth or gum disease. |
| • | Orthognathic Surgery: Orthognathic surgery is a procedure performed to reset the jaw when alignment is not possible without surgery. This step is less common, but still necessary in some circumstances. |
| • | Prosthetics: Prosthetics are dental devices used to replace missing teeth. This includes a dental crown, bridge, partial denture and full denture. |
| • | Dental Implants: A dental implant is a device that we can surgically insert into the bone to serve as a new root prior to the placement of a prosthetic. The implant will reestablish the connection between the new tooth and jawbone for a permanent restoration. |


Your full mouth reconstruction is designed to meet both your health and aesthetic goals. We want to restore your chewing function, and support your facial structure while also providing you with a smile that will make you want to share it. For many patients, this process can be lengthy, but the end result should enhance your ability to chew properly and improve your look. Many patients even find that they appear younger.

For more information on replacing missing teeth, and improving your smile, contact our Jackson office at 731-300-3000.